Welcome to Dyrøy
Mayor: Marit Alvig Espenes
Councillor: Tore Uthaug
Dyrøy is a coastal municipality in Troms County. The beautiful scenery with fjords and mountains is pleasant for eyes and mind, but mind you the coastal artic climate will remind you from time to time that the municipality is situated at 69° north. The summer is short but lush. The midnight sun provides light nights and ensures growth of plants 24 hours a day, while the wildlife is very active in this season. But the somewhat long winter has its charm too. It is almost impossible not to be impressed by the northern lights (aurora borealis). In the summer months the temperature is between 10 and 20 degrees, in winter from 0 to minus 15 degrees.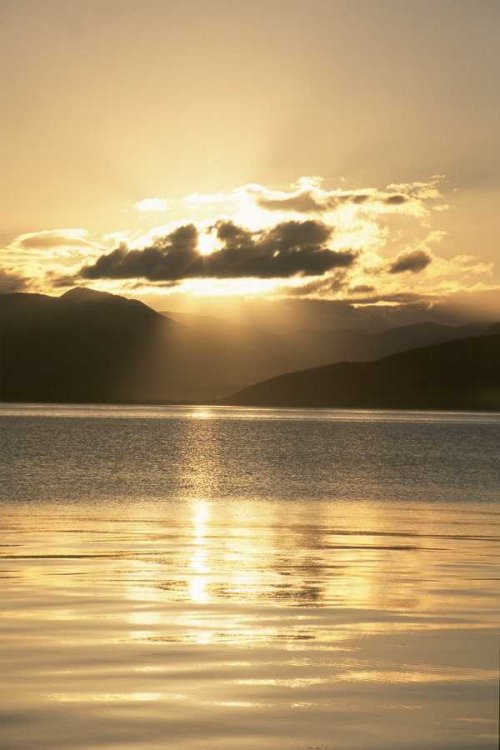 Photo: Idar Ramberg
Our region offers many attractions at a distance of only an hour. In the municipality of Bardu you can visit the Polar Park, in Målselv the Polarbadet or the skivillage Fjellandsbyen. In the smalltown of Finnsnes you will find many shops that offers most of your urban needs. Also Senja, the second largest island in Norway with its many attractions and stunning scenery lies practically at your doorstep.
Officehotel
The community has an own development division – Nordavind Utvikling – which amongst other things is working on the issue place-independent work. We are working on ways to combine work and private life which make it possible to live the Norwegian way of life in the High North. Fiber-optic communication is possible from every house and cabin in Dyrøy, which is the precondition for place independent work and study. The project "Stedsuavhengig arbeid" (place independent work/coworking) started in 2009, and has now reached phase 3. Two important goals are achieved:
Opening of the "Kontorhotell" (office hotel). While some people choose to move in order to find their job, the municipality with support from the government has opened a brand new officehotel. With 12 work stations, 3 cube offices and 2 standard offices it offers a fine mix of options for those interested in this type of jobs. Included in the landscape is a meeting room with easymeeting system. Here you can rent a work station or office for days, weeks or months. If you are a student the rent is free of charge.
National hub for place independent work, with website www.stedsuavhengig.no.

Promoting place independent work and coworking individually, in social media, in seminars/conferences and by video meeting.
Information and consultation for employers and employees who want to try a coworking model in their business
Some facts about Dyrøy municipality:
The municipality covers an area of ​​290 km², including the island Dyrøya with 53 km². The municipality has about 1200 inhabitants. A platinum fox are subject to the municipality's coat of arms. Fur industry has a long tradition in Dyrøy, but currently there are no active fur farmers. Platinum fox is a mutation of the silver fox and the first specimen was born in 1933 on Dyrøya. Luckily for the "bastard", as it was called, the farmer took good care of it instead of euthanize it. He named it Mons, and soon after Mons became father to several pups where half of the cohort was platinum foxes. The new mutation then slowly increased its number. After some clever marketing, including free fur coats from the platinum fox to celebrities like Sonja Hennie and Eva Perón (Evita), the platinum fox fur became very popular in those years, and in 1940 a single fur reached the royal sum of $ 11,000 at an auction in New York. But then came WWII, and the demand for expensive fur disappeared.